Thursday, April 17, 2008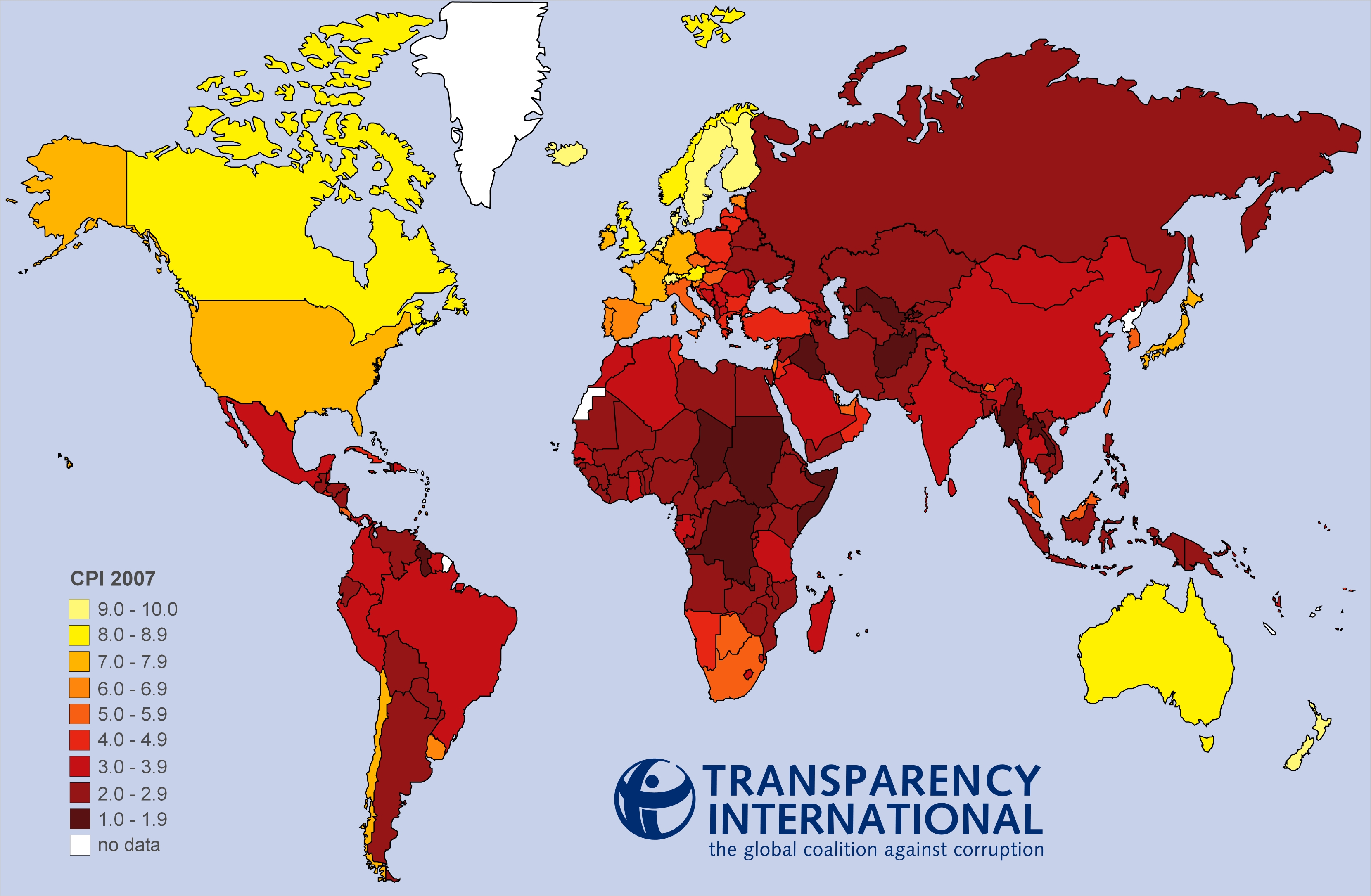 Since corruption was part of our readings this week I thought you might be interested in the "corruption perceptions index." In checking out the map above you can guess that the darkest shade of read represents lots of corruption.
TRANSPARENCY INTERNATIONAL
is the organization that puts together the corruption index.